This range of diverse Barbie fashionista dolls are about to arrive in the UK (Thursday 18th) and we're thinking of camping up overnight to snag them fist.
We have a Barbie doll with behind-the-ear hearing aid, Ken doll with vitiligo, a new Fashionista doll with prosthetic leg and a wheelchair Barbie doll go on sale across the UK.  To mark this, Strictly star & Eastenders actress Rose Ayling-Ellis is taking part in the campaign called 'Rose, Barbie & Friends' and teams up with a cast of diverse talent with their dolls which celebrate their differences and inspire others.
Rose Ayling-Ellis is alongside inspiring models Jamie, a 17 year old student with vitiligo, Renee a model and paraplegic wheelchair user, and Faisha, a yoga teacher and model with a below-the-knee prosthetic limb – all celebrating a broader view of beauty.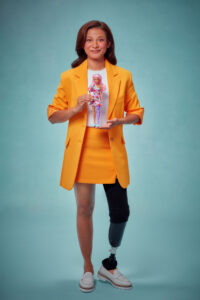 Rose said "It's so important for children to be able to see themselves represented in the toys they play with. When I was little, I would draw hearing aids onto my Barbie dolls to make them look like me, so I am thrilled that Mattel is releasing more dolls that encourage kids to celebrate and embrace their differences!"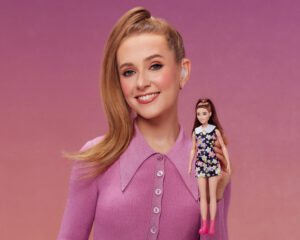 Lisa McKnight, Executive Vice President and Global Head of Barbie and Dolls, Mattel, Inc. said "The Barbie brand wholeheartedly believes in the power of representation, and we are committed to continuing to introduce dolls featuring a range of skin tones, body types and disabilities to reflect the diversity kids see in the world around them. It's important for kids to see themselves reflected in product and to encourage play with dolls that don't resemble them to help them understand and celebrate the importance of inclusion."
The 2022 Barbie Fashionistas line is available in the UK – RRP at £13.99 each.