Online child safety is becoming more important than ever before. Living in a digital world has provided children with new tech toys, gizmos and gadgets at a seemingly endless rate – not to mention access to connected smartphones from a young age. While these children may have more knowledge of technology than previous generations, they are still vulnerable and need to be monitored online for their own protection.
Parental controls are features that provide parents with the ability to monitor their child's internet usage, usually in the form of an app, as well as restricting them from certain types of content that could be harmful.
As toy experts, our line of work means that we review all sorts of tech items from drones to robots. It also means that we have a good understanding of what is age-appropriate, in every sense. Once, parents only had to be aware of choking hazards and remembering to buy the batteries but now, children are can easily fall prey to online predators, cyberbullies and explicit content.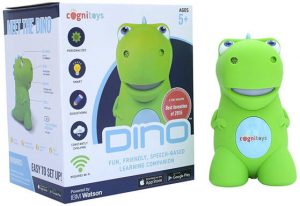 Due to our knowledge and experience of the dangers facing connected children's toys, we were recently asked to get involved with a new campaign from Mobile Phones Direct. As a leading mobile phones retailer, they noticed an increase in tech gifts and toys in the run up to Christmas and wanted to raise awareness about the importance of child safety with such advanced gadgets.
Their parental controls campaign aims to highlight the importance of parental controls, answer frequently asked questions from parents, provide in-depth guides for setting up controls on different devices, as well as provide recommendations for age appropriate and child friendly technology gifts this Christmas.
We contributed to Mobile Phones Direct's How to Choose an Age-Appropriate Children's Gift This Christmas blog post, my Toyology toy knowledge recommended two gifts –  one for 8-12 year olds and one for 13-16 year olds.
And they said "Peter's expertise was invaluable for helping Mobile Phones Direct differentiate exactly what each age group will be looking for in a gift, as well as judging how parents can make sure the toy's features are appropriate for a child'.
For more toy reviews and recommendations please drop back here daily and you can see the full piece in Mobile Phones Direct's guide at: https://www.mobilephonesdirect.co.uk/blog/post/how-to-choose-an-age-appropriate-childrens-gift-this-christmas