Gamifying the globe, beyond boardgaming and rad robots – the multi-billion dollar opportunity ahead.
After a successful launch at WIRED Live and WIRED Next Generation in London and at CES in Las Vegas, TechUp has landed in Austin, Texas to bring together cool, creative, curated connected products and experiences to SXSW Gaming March 15-17. SXSW Gaming has an action packed schedule with a combination of exhibitions, esports tournaments, hands-on play, awards, panels and more.
A sneak peek into the near future
 For SXSW Gaming, TechUp curated cool connected play products, some that have only been recently announced including: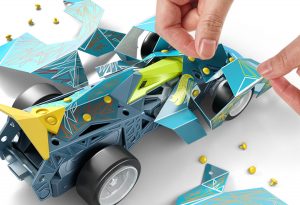 SwapBots by Draw and Code the collectible, customisable toys and game that come to life through augmented reality with hundreds of combinations in the physical and digital world. A limited number of early access products will be released this Spring 2019 with an International launch planned for early 2020.
MekaMon, by Reach Robotics, the creators of the world's first AR gaming robot, have announced the upcoming launch of a dedicated education app Reach EDU which will operate alongside the existing MekaMon gaming app, Reach EDU will go live in Spring 2019.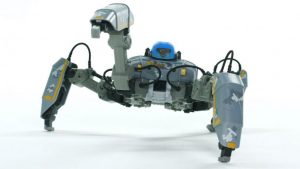 Untamed Mad Lab by WowWee are miniature hybrid creatures created from Untamed DNA. The Mad Lab Minis Series 1 collection has 34 different creatures to collect. Coming soon is an AR MadLab app to add your creature to your virtual Mad Lab!
Insights from Innovators creating the Future of Play
At SXSW Gaming, here perspective and gain insights from the most forward thinking innovators across connected play, technology and gaming:
Toys and Games of Today and The Future of Play
Friday, 1:00pm-2:00pm
Austin Convention Center – Gaming Expo Discovery Stage
The near future will bring greater variety in choice, ways to play, and types of innovative technologies which in turn will create more magical experiences for toys than ever before. Hear perspective from Valerie Vacante Founder, Collabsco, Gerry Cody, Director of Product Design, Hot Wheels Innovation at Mattel, Zai Ortiz President, Co-Founder & Chief Creative Officer, X2 Games and John Keefe, Co-Founder, SwapBots and learn how these leaders are crafting the future of interactive play through immersive stories, augmented reality collectibles and the power of voice.
Connected Play: Gamifying the World Around Us
Friday, March 15 3:30pm – 4:30pm – Austin Convention Center – ROOM 8C
More than fun and games, connected play is expected to be an $18 billion industry within the next five years. As new emerging tech experiences evolve, how are designers and developers creating safe, connected play experiences that help us play, learn and explore in the physical and digital world. Join Valerie Vacante Founder, Collabsco, Phil Sage, Senior Director Design & Dev iPlay, Meir Biton, Chief Product Officer at StoryBall, and Krissa Watry Founder/CEO, Dynepic Inc to hear how designers, engineers and creators are gamifying the worlds around us.
Global Tech Toy and Games Meetup
Saturday, 3:30pm-4:30pm – ROOM 8AB
Connect with global toy and game leaders Gerry Cody, Director of Product Design, Hot Wheels Innovation at Mattel and Rich Mazel, Senior Director Global Product Acquisition Hasbro alongside Valerie Vacante, Founder, Managing Partner Collabsco to learn how to bring your toy or game to new international audiences. See, play and experience some of the latest tech toys and games from around the world including: TechMods (Mattel), SwapBots (Draw and Code), St. Noire (X2 Games),  MekaMon (Reach Robotics) and Untamed Mad Lab (WowWee).
"Although technology is on a rapid growth trajectory, it is important for innovators and brands to design experiences with the consumer first, not technology first. Technology is an enabler to enhance experiences that bring magic and wonder to the world."
– Valerie Vacante, Founder, Collabsco / Co-Founder, TechUp