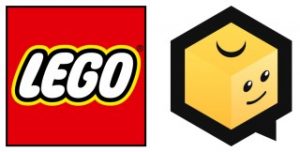 The LEGO Group went shopping this week and picked up BrickLink, the third party LEGO re-selling site. Founded back in 2000 it is regarded pretty much as a marketplace for LEGO related items, a platform, mainly for AFOL's to buy and sell the brick. According to Brick Fanatics, BrickLink has over a million members and 10,000 stores, form over 70 countries.  The CEO of LEGO, Niels B Christiansen, said: "Our adult fans are extremely important to us. They are passionate, committed and endlessly creative. We have worked closely with the community for many years and look forward to deepening our collaboration. "We plan to continue to support BrickLink's active marketplace and evolve the digital studio which allows our talented fans to take their creativity to the next level."
LEGO's chief marketing officer, Julia Goldin, added: "BrickLink provides the LEGO Group with a unique opportunity to connect with adult fans through new channels and exciting experiences.
"We've recently collaborated with BrickLink on a range of crowd-sourced sets to celebrate the 60th anniversary of the brick. We learned a lot and are keen to explore more ways of working together to create value."We look forward to collaborating further with our adult fans, while retaining and nurturing the independent spirit of the digital platform.