The most iconic Santa's sleigh for me is the one that features in ELF at the end, the rocket power boosted present delivery system that creates havoc in Central Park.
The folk at Red Letter days have had a go at reimagining this archetypal festive freight delivery system for five global brands, we're loving the results. According to Larry Silverberg, a professor of mechanical and aerospace  engineering at North Carolina State University, it would take around six months for Santa to realistically travel the globe. Speed and aesthetics are a problem that Santa still faces in 2018 – so it's time for Santa to trade in his old wooden ride for something new.
If IKEA designed Santa's Sleigh
Offering a light flight, with plenty of storage and a minimalist style.
If Ferrari designed Santa's Sleigh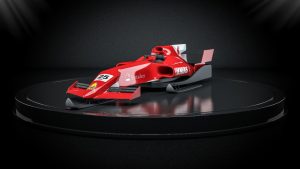 Inspired by Ferrari, the F1 SLGH18 delivers 660 reindeer power at 8000 rpm.
If Carlsberg designed Santa's Sleigh
The lightning-fast unicorn has taken over from the Reindeer for the magical journey across the globe – This mobile man
cave has a state-of-the-art sound system and comfy leather seats.
If Red Bull designed Santa's Sleigh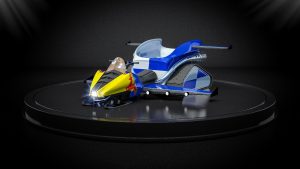 Fuelled by sugar, caffeine, taurine and B Vitamins the Red Bull upgraded sleigh won't need no Rudolph, Blitzen or any of the others whose names escape us.
If Apple designed Santa's Sleigh
The Apple iSleigh an a no nonsense design has all the high-tech gadgets, Siri on hand and is AI powered.
See more 3D imagery at Red Letter Days
Dan Mountain, CEO at Red Letter Days said "In a festive spirit, we wanted to take a different look at the sleigh which has been traditionally depicted for many Christmases in the past. We wanted to take a new look at how Santa's sleigh might be
designed by some of the world's most loved brands. Take a look at some of the new concepts, I'm sure Santa would be happy to deliver presents to children all over the world in his new rides".