With 63 years and 216 days under her crown, Queen Elizabeth II is, as of now, the UK's longest reigning Monarch. As well as seeing 13 Prime ministers in the UK and 12 US presidents come/go figures released earlier say, directly and otherwise the royals contribute in excess of £40bn to the economy – Here's just some of the royal based goodness you can buy to pay homage to Her Maj on this historic day.
Here's the EIIraiser, an amusingly named series of pencil mark destroyers, appropriately available in red, white or blue – collect them all and make no mistake(s). 
An inflatable crown perhaps, an accessory to carry-around and, when you're feeling a little deflated just manually inflate, give a short self-ceremony and pop it on – ideal for that instant regal feeling.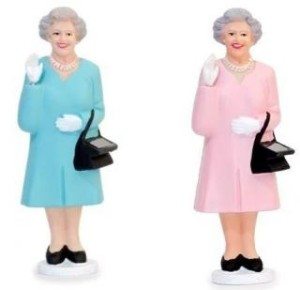 Subtly soaking up the suns rays via her ever present handbag this splendid homage to her Maj uses the harnessed power to start a royal wave in motion –  her signature move.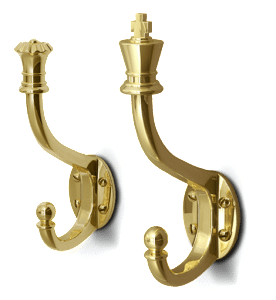 Quite a splendid place to hang your robe after a long day cutting ribbons, meeting the masses and making small talk with foreign dignitaries – a queen coat hanger (also available in king).
If you're knocking around Regent Street and haven't yet seen Queen Elizabeth in all her bricktastickness you really must, an impressive display this one, complete with Corgi (there used to be a pair but someone actually stole one) – There are also life-sized Harry, William, Kate and Phillip are also available for selfie snaps.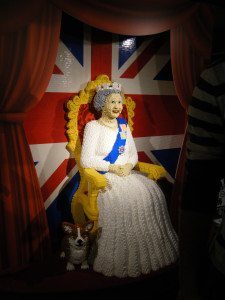 And finally, for something far less subtle, a display piece if you like, there is this sizeable chess set that was created to celebrate the diamond jubilee of QEII in 2012, it is indeed a quite splendid set.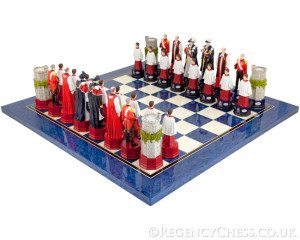 For interesting Queen based facts The Metro have a few for you pub quizzers, her first Corgi was called Susan is the one to whet your appetite….