Anki, the robotics outfit behind Cozmo and Anki Overdrive is laying off all staff and shutting up shop is what we're hearing from Recode. In a meeting yesterday, Boris Sofman their CEO told staff that all jobs would be terminated on Wednesday and with a loss of 200 employees.
The company had been scrambling frantically to find more money when a new round of financing fell through at the last minute. We've spent many hours hands-on with their products, showcasing them at Apple stores across the UK and other retail outfits, always to such a favourable response from consumers.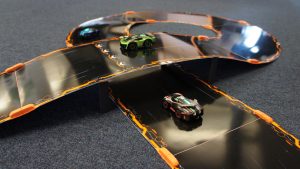 Recent years have seen Anki try a move with their AI tech into a home robotics company with Vector and despite announcing revenues last year of $100mn it appears they'll be looking to sell their tech to an existing outfit such as Microsoft or Comcast.
Current mood @Toyology = Gutted