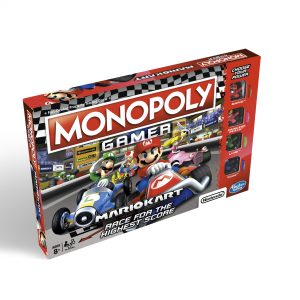 Hasbro and Nintendo have teamed up once more to bring us Monopoly Gamer : Mario Kart Edition. Hot on the heels of the Gamer edition this one adds the thrills and spills of Mario Kart with its iconic character play pieces and new way to play.
Through the game players will pass and perhaps purchase Mario Kart themed properties including Rainbow Road and Bowser's Castle, whilst simultaneously meeting familiar challenges such as dodging Banana Peels, tossing Shells and scooping up Super Star spaces to win the game.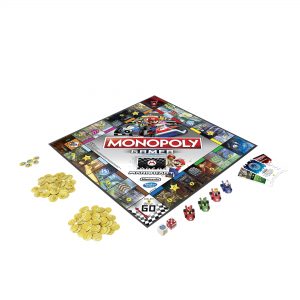 Landing on or passing GO triggers a Mario Kart race where players compete for the coveted Grand Prix card and each character token will have its own unique Power-Up ability activated by landing on a Super Star board space.
Hurry up June.