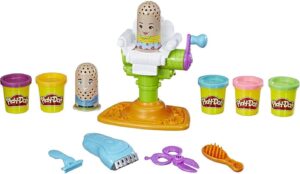 This weeks revelations about the oh-so secretive and media shy royal this week revealed "Beardgate" – A passage in hsi book
SPARE talked about requests he made ahead of his wedding to Meghan Markle where he outlined this issue in the following passage:
'I now dared to make another ask – Granny, please, may I, for my wedding, keep my beard?' Harry writes. 'Not a small ask either. A beard was thought by some to be a clear violation of protocol and long-standing norms, especially since I was getting married in my Army uniform. Beards were forbidden in the British Army.'
In 2017, Harry caused controversy for sporting facial hair on Remembrance Sunday, reportedly upsetting a number of military members when he participated in the service with his full beard. He had already retired from the military and so wasn't breaking protocol, but sources told the Daily Mail at the time 'There's no place for beards in the Queen's cavalry. He should have shaved it off for such an important day.'
In last night's interview though, Harry describes his beards as an anxiety shield, but explains that even William took issue with him even requesting to keep it for his wedding.
'I think William found it hard that other people told him to shave it off, and yet here I was on my wedding day wearing military uniform, no longer in the military, um, but thinking as though I – believing as though I should shave it off before my wedding day,' Harry said. 'And I said, "Well I don't believe that Meghan's gonna recognise me if she comes up the aisle and sees me beardless". I would feel very, very different without my beard, and that's hard for people to understand who've never grown a beard, um, but hopefully those beard people out there will go "Yeah, no, I fully get that, I can understand".'