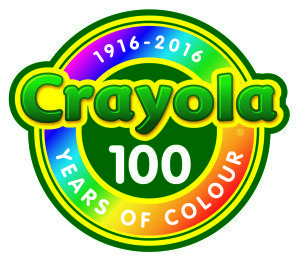 For one-hundred years the iconic colouring brand has been amongst us, its early life as an industrial pigment outfit, but soon finding its way into the hands of kids looking to make their marks on wallpapers across the planet. As a kid I remember some of the iconic colours (and the scent) of the crayons we all used, the brand was pretty much the standard bearer for decent colouring in equipment with the rest just wannabes that crumbled almost instantly.
We picked up this dry erase activity set the other day for just under £14 and have been utterly impressed with the amount of entertainment it has offered thus far and cannot recommend it highly enough as the ideal piece of kit for those parents looking for a quick half-hour peace and quiet (from their kids).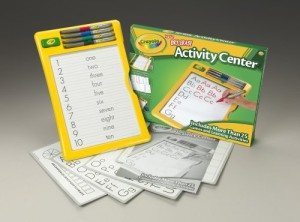 It had us investigating other stuff the brand was up to for its 100 year bash and we found some interesting looking titles looking to find their place in the ever popular kids/family gaming space.  There are three titles in this portfolio – 3,2,1 Draw – An against the clock scribble quick style game and at £9.99 well worth its place in your cupboard.
Scribble Scramble is their fast and fairly furious team game where you've to guess the image being drawn before the playing surface is entirely covered up by the moving screen, a tad more expensive at £19.99 but worth a consider for family play.
And last up Doodle Delirium, think Cranium meets Pictionary with a slightly more madcap approach, at £24.99 its their premium play but again one we're sure kids (of all ages) would enjoy playing together.