T'is the season to get spooky, Boo, boo, boo, boo, boo, boo, boo, boo, boo (to the tune of fala la la la la la la la) – No idea, where that came from, its been a long week. Anyways, feel free to use that bit of hilarity at your ghoulish gatherings and have this one on us "Why do skeletons have low self-esteem? They have no body to love"! – And those whose sides are not splitting have a look at this collection of kit;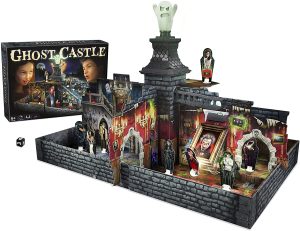 Ghost Castle – £15
Here is the reimagined and reproduced spooktacular game back from the dead, sorry 80's. Piece the game together and play to evade the ghost and exit the spit filled mansion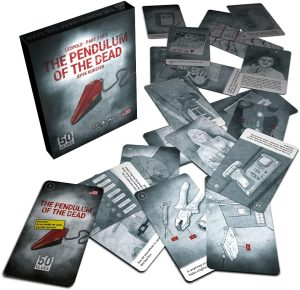 The Pendulum of the Dead – £18
An escape room game brought into your front room. Use the cards, combine objects and use your smarts and teamwork to complete the story – with the aid of a web app.
EXIT – The Abandoned Cabin – £13
Another escape room game, another unnerving theme. More riddles and clues inside to solve to make it out of the cabin/ your front room before the clock ticks out.
Ghostbusters ECTO-1 3D puzzle – £25
There is a LEGO version for a £100+ more money, this one looks pretty decent when built. It is 280 pieces in total, packed with details, go join the boys Stanz, Venkman, Spengler and Zeddemore in this 3D Cadillac Miller-Meteor Futura Duplex.
Ghostbusters Trap incense burner – £60
You could for certain just so the usual with those smelly sticks and it'd cost far less to have them poking out of a piece of wood. This however, despite being an absolute ultimate waste of cash looks so very good in action like it has just captured a spirit.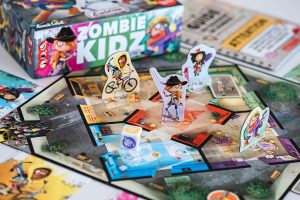 Zombie Kids Evolution – £20
A very decent family friendly co-operative game. You each have a part to play to lock the school doors before the approaching Zombies can get it. Loads of gameplay, one for the shelf certainly.
Zombie Popper – £10
Load up his head with the brain styled balls and the harder you squeeze the further they'll fly. Six brains in the pack.
Horrified – £25
Work together to rid the town of these very famous creatures and beasts. Great pieces, easy to learn, innovative play – Each monster is unique and requires different strategies and tactics to be defeated.